JEM & THE HOLOGRAMS - CH-CH-CHANGES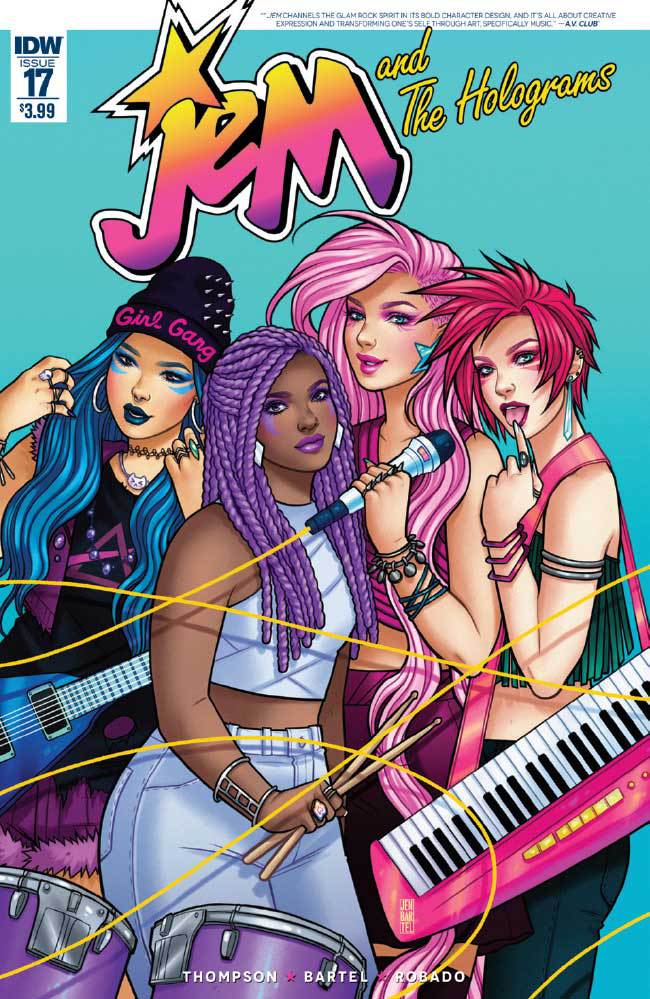 JEM & THE HOLOGRAMS - CH-CH-CHANGES
Single issues of Jem & The Holograms "Ch-Ch-Changesl" arc (issues #17 & #18) by Kelly Thompson, Jen Bartel, and M. Victoria Robado.
All copies signed by writer Kelly Thompson unless requested unsigned.
For more rare variants please check the "VARIANTS" section.
Floppy, saddle-stapled. Full Color. Published July & August 2016.