JEM & THE HOLOGRAMS: INFINITE - TPB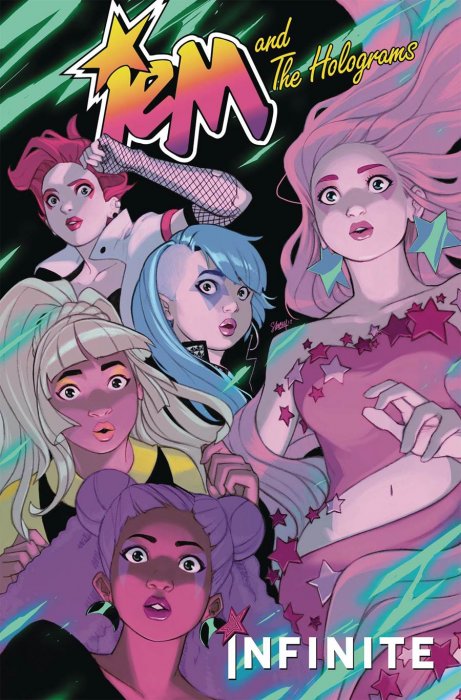 JEM & THE HOLOGRAMS: INFINITE - TPB
Collecting the first ever (and only!) Jem and The Holograms crossover event - Jem & The Holograms #1 - 3 and The Misfits #1 - 3. By Kelly Thompson, Jenn St-Onge, Jen Hickman, Stacey Lee, Brittany Peer and Sarah Stern.
All copies signed by writer Kelly Thompson unless requested unsigned.
Softcover. 144 pages. Full Color. Published February 2018.