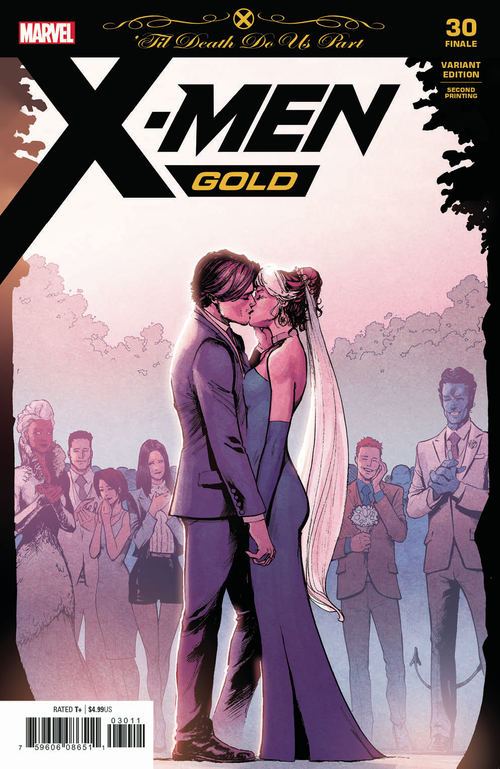 X-MEN GOLD #30
X-Men Gold #30 is the surprise wedding of Rogue & Gambit and the book that launches the Mr. & Mrs. X book in July 2018.
Because I knew the twist in this issue and that a lot of Rogue & Gambit fans might want to pick them up after they were sold out, I bought a few of these polybagged J. Scott Campbell Rogue & Gambit Wedding Variants. Putting them up here for you superfans.
Since I did NOT write this comic, these are NOT signed by me. And will come to you UNSIGNED unless otherwise requested.
Upon request I will sign the ad in the back of the book for Mr. & Mrs. X.
Saddle-stapled. Full Color. Published June 2018